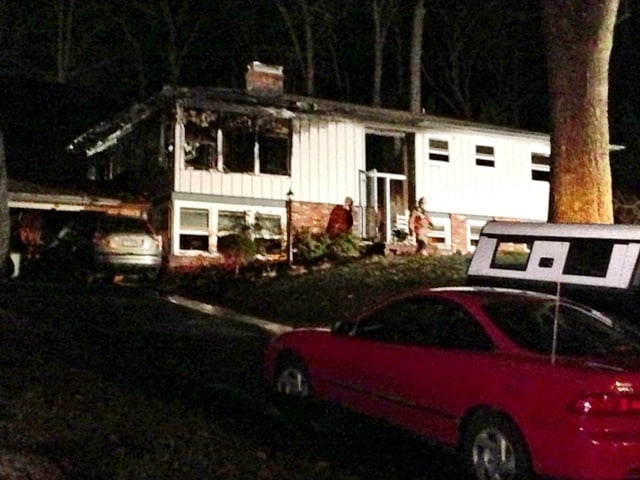 LEDYARD, CT (WFSB) -
An early morning fire in Ledyard has caused significant damage to a South Glenwoods Road home.
Officials said the call came in around 1:30 a.m. Wednesday for the house at 19 South Glenwoods, which is in the Gales Ferry section of town, after flames were spotted coming from the home.
The occupants of the house, an adult, two children and their dog, were all able to make it out safely.
The cause of the fire has not been determined at this time. The fire marshal is expected to return to the scene later on Wednesday to continue the investigation.
Copyright 2013 WFSB (Meredith Corporation). All rights reserved.