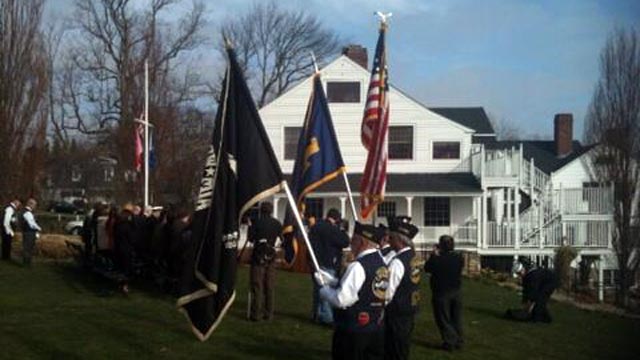 NEW LONDON, CT (WFSB) -
Mitchell College hosted a memorial centered around the anniversary of the exact moment of the tragic sinking of the USS Thresher 50 years ago Wednesday.
On April 10, 1963, the nuclear-powered submarine USS Thresher sank while conducting deep-dive tests, resulting in the loss of all 129 military personnel and civilians on board.
Mitchell College joined a stunned nation in mourning the loss, and shortly afterward held a tribute ceremony on the college lawn overlooking the water.
On Wednesday, Mitchell College remembered the service of the men and the community's deep connection to and appreciation of the submariners.
The memorial was held at 9 a.m. on the lawn next to Mitchell Hall.

During the ceremony, a wreath was laid in the Thames River off of a United States Coast Guard vessel.
Copyright 2013 WFSB (Meredith Corporation). All rights reserved.