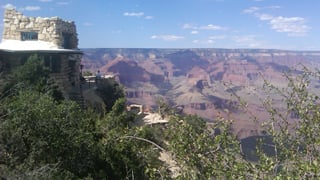 FLAGSTAFF, AZ (AP) -
Grand Canyon National Park's south rim concessionaire is ending a free service which had mules haul packages into the canyon, typically goodies for river runners stopping at Phantom Ranch.

Xanterra says its mules will still haul letters and postcards to river runners for free but that too many packages went unclaimed after sitting for weeks at Phantom Ranch.

John Streit of Xanterra says the company will work with boaters and others to haul urgently needed equipment or supplies. He says there's been little pushback from river runners.

The Arizona Daily Sun reports that Monday is the last day before the restrictions begin.
Copyright 2013 Associated Press. All rights reserved.