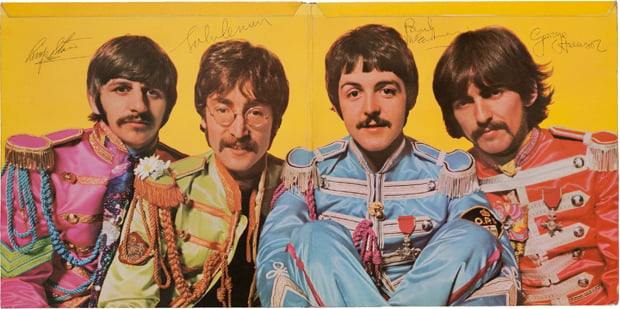 (Source: AP PHOTO/HERITAGE AUCTIONS)
NEW YORK (CBS5) -
Beatlemania bit the dust 43 years ago today.
On April 10, 1970, Paul McCartney issued a press release announcing the Beatles had broken up.
Let It Be, their final studio album, was released less than a month later.
Here are the top-five Beatles songs, according to Rolling Stones Magazine.
A Day in the Life from the album Sgt. Pepper's Lonely Heart's Club Band - John Lennon wrote the beginning and the end and McCartney wrote the middle with classical musicians accompanying them.
I Want to Hold Your Hand was the first Beatles song most Americans heard and got them on the Beatlemania bandwagon.
Strawberry Fields Forever was a children's home near where Lennon grew up in Liverpool.
Yesterday - McCartney said the melody came to him in a dream but originally he called it Scrambled Eggs.
In My Life from the album Rubber Soul had some of Lennon's most personal lyrics though Lennon and McCartney argued over who wrote most of them.
Copyright 2013 CBS 5 (KPHO Broadcasting Corporation). All rights reserved.