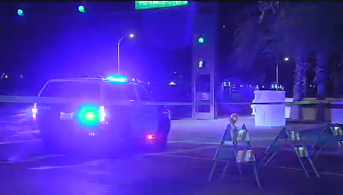 Fatal car-pedestrian accident in Tempe Monday night. (Source: KPHO-TV)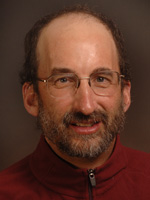 Professor Joseph Feller
The victim was Joseph Feller, 59, an ASU environmental law professor. (Source: KPHO-TV)
TEMPE, AZ (CBS5) -
Students and faculty are remembering a beloved Arizona State University law professor who was killed Monday night while crossing the road near Baseline and 48th Street in Tempe.
Joseph Feller, 59, was struck by a vehicle heading eastbound on Baseline Road at 7:45 p.m. Feller was rushed to the hospital and later pronounced dead.
Police said the driver, who stopped, is not at fault.
"There were no violations by the driver of the vehicle," said Tempe police Sgt. Michael Pooley. "It was just a tragic accident."
Officers said it appears Feller was crossing in the crosswalk against a "Do not walk" sign.
Feller was an environmental law professor at ASU's Sandra Day O'Connor College of Law.
"When you think of a college for advanced higher ed professor, he's the exact picture that would come to mind," said student Sharon Dorr. "He had glasses and was almost goofy in a quirky, lovable way. He was just an amazing person."
Copyright 2013 CBS 5 (KPHO Broadcasting Corporation). All rights reserved.