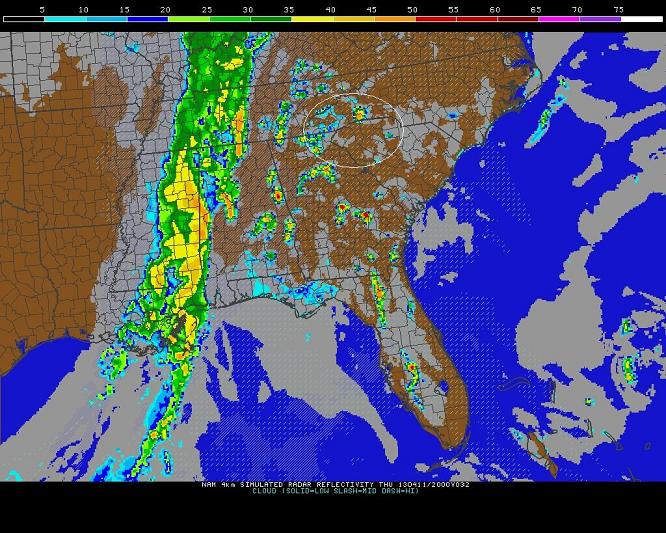 here's a look at the projected radar for 4pm Thursday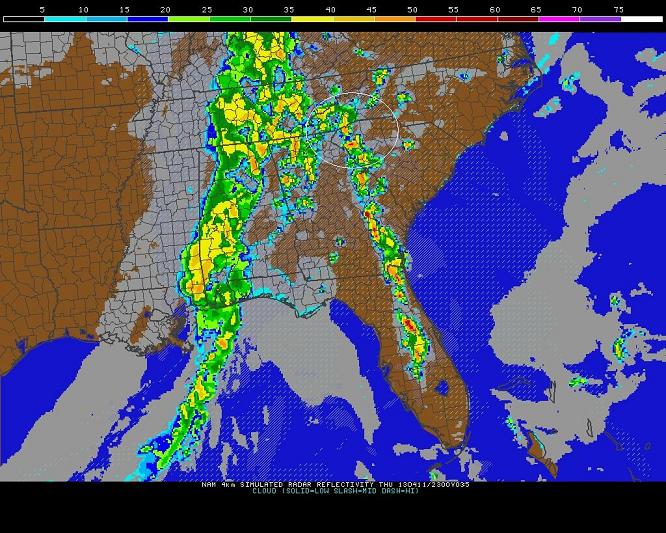 here's a look at the projected radar for 7pm Thursday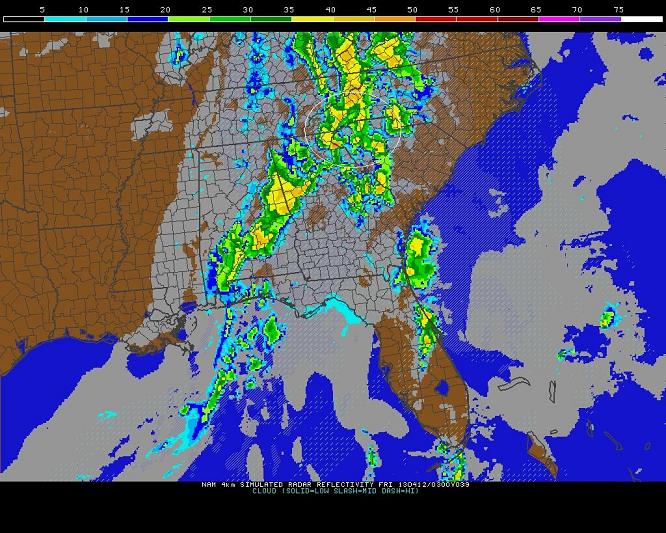 here's a look at the projected radar for 11pm Thursday
Conditions are becoming more favorable for severe storms after lunch on Thursday. It will be a good idea to stay alert and aware of the threat, especially after Noon. Lofty Cape values/instability will fuel thunderstorm development.

The primary threat from these storms will be wind damage and potentially large hail due to very high cloud-tops. The secondary threat will be rotating storms capable of producing isolated tornadoes. Even though it's a secondary threat, we'll need to take it seriously as we usually do.

The worst case scenario is if discrete or isolated super-cell thunderstorms form between 2pm and 8pm ahead of the main squall line of rain/storms (where the bulk of the rain will be) as everything moves east.
The better scenario will be that zero or minimal individual cells form and we ONLY deal with a line of rain/storms tomorrow evening after sunset.
The main point is: the earlier these storms move in, the higher the severe threat will be for us.

Meteorologist Nicole Papay will be in early Thursday to update you on the latest information in terms of how the afternoon will play out. Make sure you keep up-to-date with the latest information tomorrow as we'll be tracking the storms closely.
__________________________________________________________________________