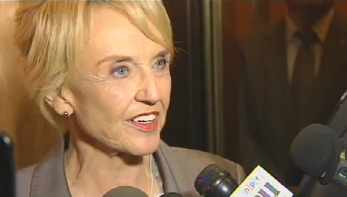 Arizona Gov. Jan Brewer
PHOENIX (AP) -
Gov. Jan Brewer has signed a bill setting up a pilot project that ties funding to performance for a handful of school districts and charter schools.
But the governor said in a letter announcing Thursday's the signing of Senate Bill 1293 that she wants much more than the four-year pilot project with five districts and five charters included in Sen. Chester Crandell's bill.
Brewer instead urged the Legislature to take up and pass her proposal that a small percentage of all school funding be tied to performance.
The governor has proposed spending $54 million for performance funding in the coming school year. That money would go to schools that score well on an accountability scale or show improvements.
Low performing schools could lose funding under Brewer's plan.
Copyright 2013 Associated Press. All rights reserved.