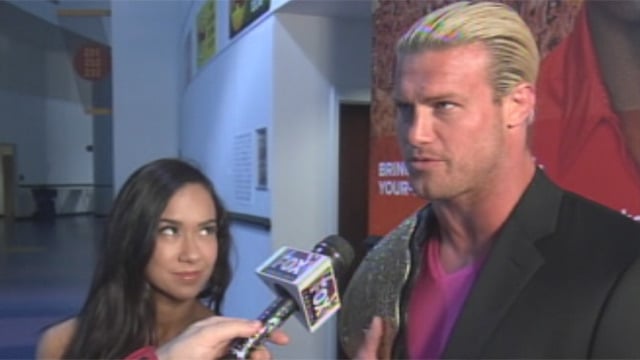 World Heavyweight Champion Dolph Ziggler and WWE Diva AJ Lee. (Apr. 15, 2013/FOX Carolina)
GREENVILLE, SC (FOX Carolina) -
Just a week removed from the "Show of Shows," Wrestlemania 29, the WWE is bringing its biggest stars of sports entertainment to the Bi-Lo Center in Greenville.
Doors open Monday at 7:30 p.m. for WWE Raw, a weekly live sports entertainment program featuring superstars like Dwayne "The Rock" Johnson, WWE Champion John Cena, World Heavyweight Champion Dolph Ziggler and WWE Diva AJ Lee.
Ticket prices start at $15 and can be purchased at the Bi-Lo Center box office or on the center's website at bilocenter.com.
Copyright 2013 FOX Carolina (Meredith Corporation). All rights reserved.