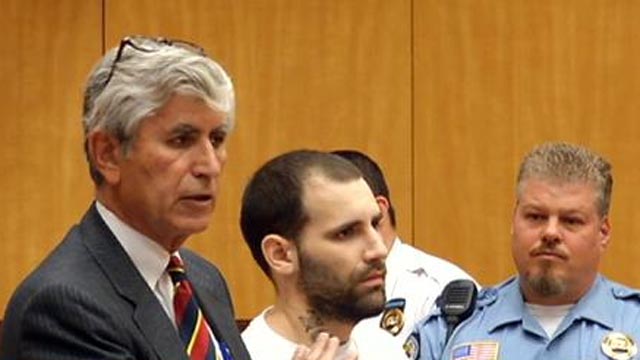 Sebastian Award, center, appeared in court Monday after being charged with attempted murder and robbery.
MIDDLETOWN, CT (WFSB) -
Bail has been set at $1.5 million for the man arrested after a robbery, police chase and shootout last week.

Sebastian Award, 24, is facing 20 charges including attempted murder and robbery even though his attorney said his client never fired a single shot.

Police said he and Jonathan Alvarado robbed a Days Inn in Old Saybrook last week, and then led police on a chase that ended in Westbrook.

It all ended in a crash, and gunfire erupted shortly after.
Alvarado was shot and killed.
Award and Connecticut State Police Det. Scott Wisner were both injured but survived.
Copyright 2013 WFSB (Meredith Corporation). All rights reserved.