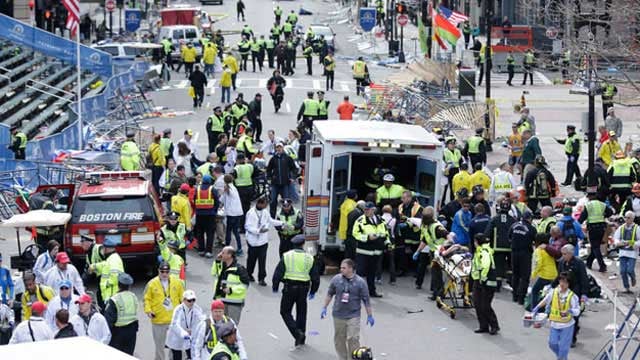 A total of 85 participants registered being from Nevada in Monday's Boston Marathon. (AP Photo/Charles Krupa)
LAS VEGAS (FOX5) -
A total of 26,839 registered to run in Monday's Boston Marathon before two explosions were reported at the race's finish line.
Of those registered, 85 claimed residence in Nevada, according to the marathon's searchable participant database.
Of the 85 from Nevada, dozens registered coming from southern Nevada.
The website baa.org reported the following southern Nevada participants:
26 from Las Vegas;
11 from Henderson;
1 from North Las Vegas;
1 from Boulder City.

The explosions, which happened just after 3 p.m. Eastern Time, killed at least 2 people and injured dozens more.
You can search participants of the Boston Marathon through raceday.baa.org/individual.html.
Google also set up a searchable database for Boston Marathon participants, as well as a submission link with info on runners.
You can access it here.

Copyright 2013 KVVU (KVVU Broadcasting Corporation). All rights reserved.