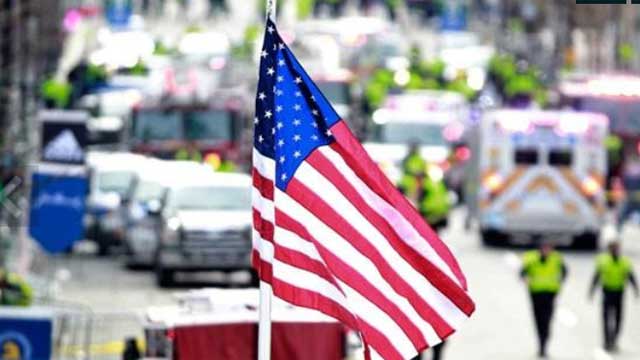 BOSTON (WFSB) -
At least two people are dead Monday from explosions near the finish line of the Boston Marathon.
Police announced 64 have been injured in addition to the dead, according to Boston Globe.
The Boston Police Department and Massachusetts Gov. Deval Patrick held a press conference Monday afternoon.
Here are the important facts from it:
Two incidents within seconds of each on Boylston Street
Third incident at JFK Library, no injuries reported at library, (Now being reported as an electrical fire)

Police said it is not clear if the blasts are connected
BPD working with Bureau of Alcohol, Tobacco, Firearms and Explosives, Massachusetts National Guard, Massachusetts State Police
Lots of bags and parcels dropped at the scene from people fleeing and now have to be investigated one by one.
Following hotline was released to find victims - 617-635-4500
Police asking that people stay out of crowds, go home or back to hotels
Investigators looking for eyewitnesses to come forward to provide more information
Police said still early in the investigation, but no other devices found on Boylston Street
Stay with Eyewitness News live on air and live streaming on WFSB.com.
Copyright 2013 WFSB (Meredith Corporation). All rights reserved.