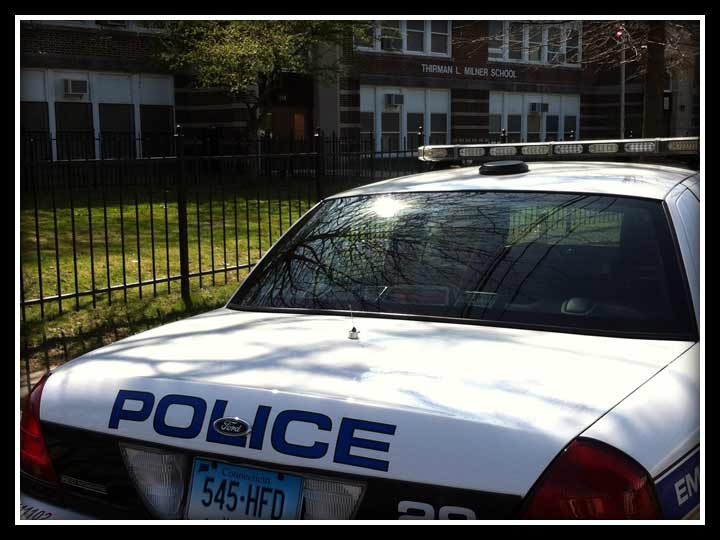 HARTFORD, CT (WFSB) -
A lockdown has just been lifted at the Thurmond L. Milner School in Hartford Thursday morning.
Police surrounded the school on Vine Street before 9 a.m. after a report of two intruders inside the school.
Parents waiting outside told EYewitness News they received no notifications from the school about the lockdown

Students waited in classrooms as police conducted a thorough sweep through the school.
In the end, police weren't able to find anything out of the ordinary.
Copyright 2013 WFSB (Meredith Corporation). All rights reserved.