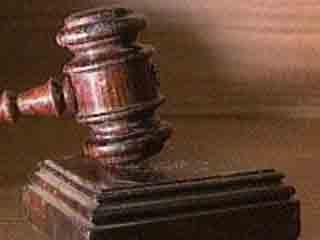 HARTFORD, CT (AP) -
A Connecticut couple is charged with smuggling an infant from Guatemala into the United States.
Forty-2-year-old Maria Gonzalez, of Stamford, and her husband, 36-year-old Henry Fernando Lopez, of Fairfield, are charged with bringing into the U.S. and harboring an illegal alien. Lopez is also charged with forgery of a U.S. passport.
A federal complaint released Thursday alleges the couple arranged to take the child of a pregnant 14-year-old Guatemalan girl in exchange for paying for the delivery. Gonzalez allegedly purchased a fraudulent U.S. passport to allow the child to enter the country.
Gonzalez was released Tuesday on bail, and Lopez is being sought by law enforcement. The Associated Press couldn't immediately determine who was representing them. The child is in the custody of the state Department of Children and Families.
Copyright 2013 The Associated Press. All rights reserved. This material may not be published, broadcast, rewritten or redistributed.