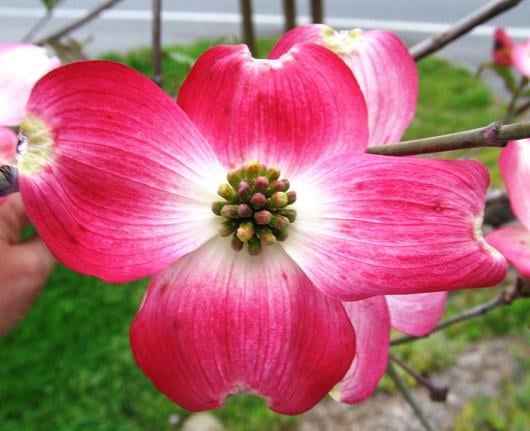 photo taken by Kathy Wilson in Yancey County, NC
This time of year is always full of color and full of change as cold air retreats north and warmer air takes its place across the Western Carolinas.
The picture (at right) was sent to us from Kathy Wilson. She lives in Yancey County, NC and the picture shows a pink dogwood in full bloom on her property.
Tomorrow's rain will continue to provide plenty of luster for all the blooms and what is becoming A LOT of greenery outside. It still looks as if the bulk of tomorrow's rain will come through between 9am and 3pm. There may be a few storms on the tail-end before the rain moves east and sunshine returns for our weekend.
____________________________________________________________________________