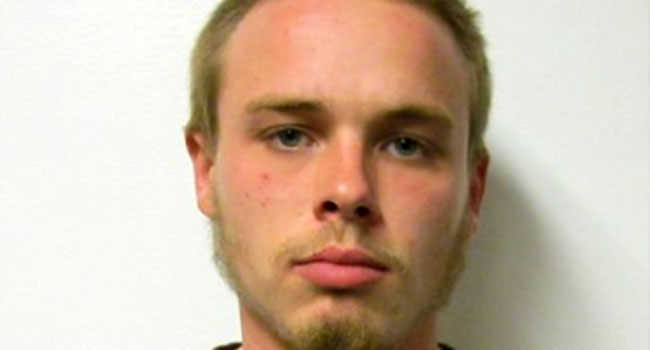 The following photo of Sean Doran was provided by the East Hampton Police Department.
EAST HAMPTON, CT (AP) -
A 21-year-old man has pleaded guilty to charges that he placed a fake bomb outside a middle school in East Hampton.
Sean Doran was accused of leaving the device made from a box with duct tape and an egg timer on top outside the front doors of East Hampton Middle School on Jan. 12.
Federal prosecutors say the East Hampton man pleaded guilty Monday in Hartford to one count of intentionally conveying false or misleading information and a hoax.
Doran faces a maximum sentence of 5 years in prison and a fine of up to $250,000.
School employees who discovered the device notified police and a bomb squad arrived on the scene before determining it did not contain explosives.
Copyright 2013 The Associated Press. All rights reserved. This material may not be published, broadcast, rewritten or redistributed.