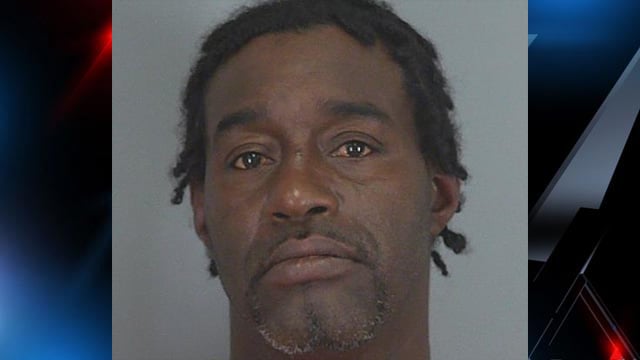 Michael Miller (Source: Spartanburg Co. Detention Center)
SPARTANBURG, SC (FOX Carolina) -
Police said they asked an Upstate man to leave a park during a sexual violence awareness event because of the shirt he was wearing, causing him to become angry, cursing officers until he was arrested.
Spartanburg police said they were notified that a man was wearing a shirt that read, "I may not be Mr. Right but I'll [expletive] you 'til he shows up" inside Barnet Park on Saturday during the "Rock the Denim" event.
The man, later identified as 50-year-old Michael Miller, was spotted by an officer and told he was not allowed in the park wearing the shirt, to which Miller replied he would wear the shirt anywhere he wanted to, according to the police report.
Police said Miller was verbally trespassed from the park during the event, making him angrier. Miller continued to walk nearby, yelling and cussing as officers told him to leave the area.
As Miller continued to walk between Converse and Dean streets, police said he cursed at them and was then arrested. He was charged with public disorderly conduct.
According to the Facebook page for the Rock the Denim event, it was a live concert to raise awareness of sexual violence and support local agencies who work with victims of sexual assault.
Copyright 2013 FOX Carolina (Meredith Corporation). All rights reserved.