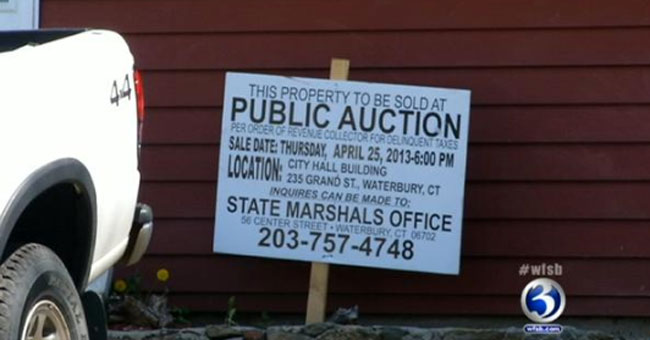 WATERBURY, CT (WFSB) -
About 70 tax delinquent properties with minimum bids running from $5,000 to $100,000 are up for auction Thursday night in Waterbury.
The city has been pushing property owners to pay up their back taxes and the effort is paying off.
"We're collecting a lot of money. We've collected over 8.63 million since July on back taxes," said Karen Mulcahy, who is the deputy tax collector for Waterbury. "So it's working."
And when the taxes aren't paid, the city auctions off the properties, which has generated another million dollars.
However, people living near properties up for auction say often they are a drag on the neighborhood.
The conditions of the properties range from possibly needing demolition to good.
Bidders have to put $3,000 down to begin bidding and then meet the stated minimums.
The auction could draw between 50 and 100 bidders and some of the properties do not draw any bids at all.
The auction will be held inside the veterans hearing room at City Hall at 6 p.m.
Copyright 2013 WFSB (Meredith Corporation). All rights reserved.