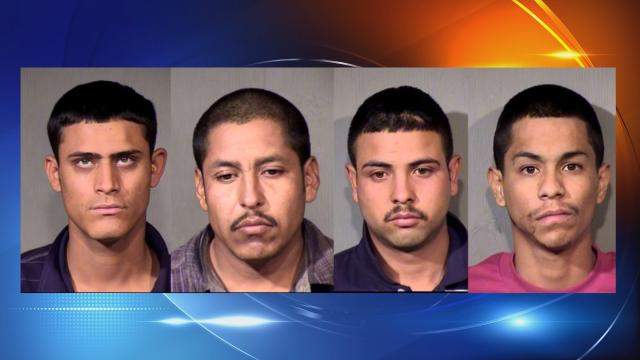 U.S. Border Patrol arrested four men Tuesday evening on human struggling charges.
The four were traveling north into the Valley in a green 2003 Ford Explorer when they were pulled over in southern Maricopa County for speeding.
Border Patrol contacted the Maricopa County Sheriff's Office and turned the investigation over to the sheriff's human smuggling unit.
During the on-scene investigation, sheriff's detectives learned three of the men paid between $800 and $3,000 to be illegally smuggled into the U.S. by the driver, who is a U.S. citizen and admitted to transporting illegal immigrants for profit on two separate occasions.
Investigators say the group crossed the U.S. border near Sonora and was headed for Phoenix.
All four were booked into the Fourth Avenue Jail.
Copyright 2013 CBS 5 (KPHO Broadcasting Corporation). All rights reserved.