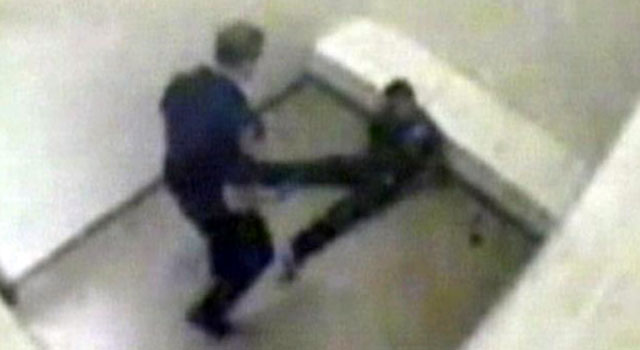 NEW HAVEN, CT (AP) -
A Meriden police officer charged with brutality says a video of the incident was altered to leave out key moments and shouldn't be shown to a jury.
Officer Evan Cossette's lawyer asked a federal judge last week to bar the video from being used as evidence.
The video shows Cossette pushing a handcuffed man in the police department lockup in 2010. The man, Pedro Temich of Meriden, fell and fractured his skull.
Cossette's lawyer says the video doesn't show the entire incident and another officer believes it was "doctored."
Prosecutors denied Cossette's claims in court documents filed Monday.
Jury selection is set to begin May 7 in federal court in New Haven. Cossette, who remains on administrative leave, pleaded not guilty to using unreasonable force and lying in a report.
Copyright 2013 The Associated Press. All rights reserved. This material may not be published, broadcast, rewritten or redistributed.