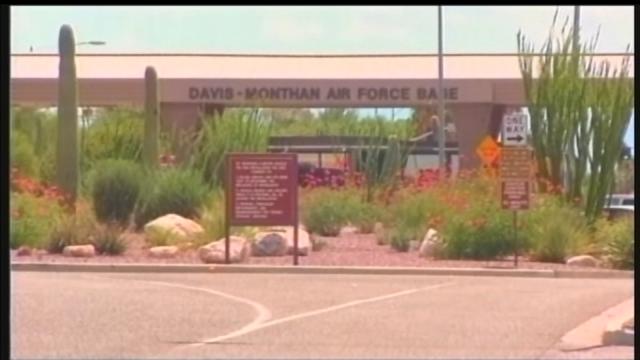 PHOENIX (AP) -
Protesters rallied outside a Tucson military base to denounce the Air Force's decision to transfer a lieutenant colonel to Arizona after his sexual assault conviction was overturned by a commander.
Thursday afternoon's demonstration was led by outraged family members of Lt. Col. James Wilkerson's accuser.
They questioned why the military would transfer Wilkerson to Davis-Monthan Air Force Base on the southern edge of Tucson, where roughly half the woman's family lives.
The protest came comes amid a congressional uproar over the Wilkerson case, and follows heavy criticism of the military's handling of another case involving sex-crime allegations in California.
Protect Our Defenders staged the 45-minute protest outside Davis-Monthan that was attended by about 50 people. The group advocates for military members who have been sexually assaulted.
Copyright 2013 Associated Press. All rights reserved.