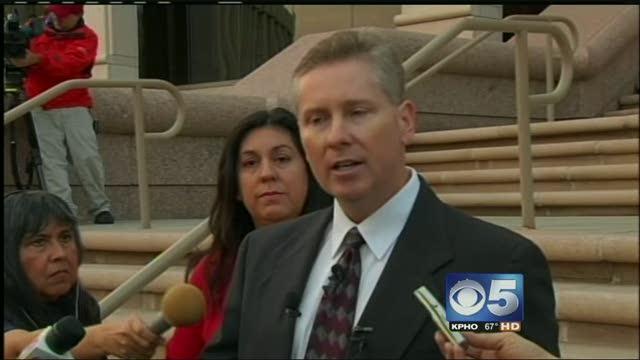 PHOENIX (AP) -
Former Maricopa County Attorney Andrew Thomas says he's planning to run for Arizona governor in 2014.
Thomas served as county attorney from 2005 until he resigned in 2010 to unsuccessfully run for Arizona attorney general.
A three-member disciplinary panel of the Arizona courts disbarred Thomas about a year ago for failed corruption investigations that he and county Sheriff Joe Arpaio launched against officials with whom they were having political and legal disputes.
Thomas is a Republican and he joins a growing list of candidates for governor.
Democrat and former Arizona Board of Regents Chairman Fred DuVal, Republican and ex-Tempe Mayor Hugh Hallman and Americans Elect party candidate John Mealer have already formally filed to run.
Republicans Sen. Al Melvin and Secretary of State Ken Bennett have formed exploratory committees.
Copyright 2013 Associated Press. All rights reserved.