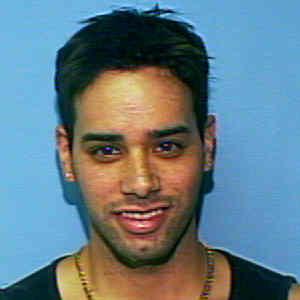 TEMPE, AZ (AP) -
The U.S. Marshals Service and Tempe police nabbed a fugitive who had been on the run for more than a decade.
Antonio Julio Sanchez had been in hiding for more than 10 years before he was arrested Wednesday in Miami. Sanchez was one of two men convicted of two counts each of sexual assault and kidnapping
On March 18, 2001, Antonio Sanchez and his cousin, Mazon Diamond, used ketamine to drug a female at a Tempe bar then took her to their nearby apartment where they sexually assaulted her and videotaped the assault. The pair repeated that same crime just five days later on another victim.
In September 2002, Sanchez and Diamond pleaded guilty to both assaults but failed to appear for sentencing and have been on the run since.
Almost 10 years later, Tempe detectives began working jointly with the U.S. Marshals Office and were finally able to locate several possible locations where Sanchez might be hiding, including Utah, Texas and Florida.
On Wednesday, a Deputy U.S. Marshal and a Tempe detective who originally began the investigation arrested Sanchez.
Sanchez had been living under the alias Antonio Anderson Erin Pina, officials said.
Diamond is still in hiding.
Copyright 2013 CBS 5 (KPHO Broadcasting Corporation). All rights reserved.