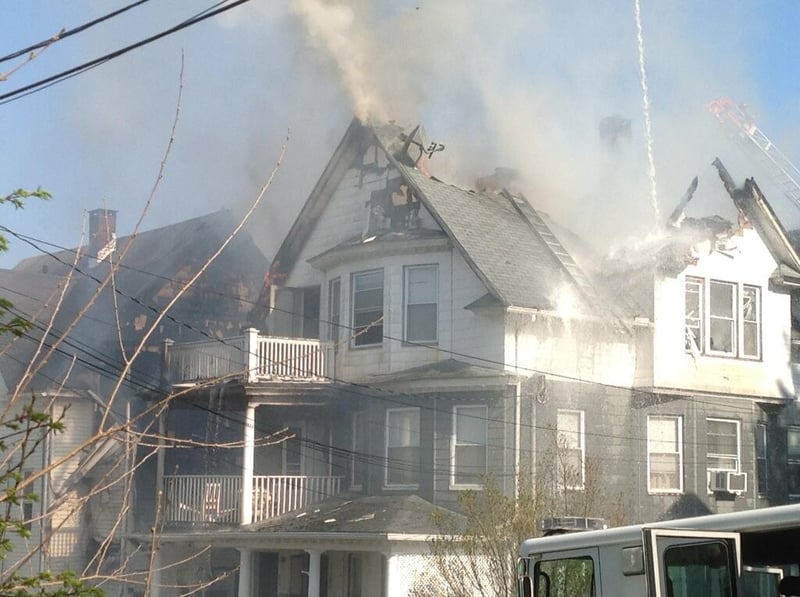 WATERBURY, CT (WFSB) -
Crews in Waterbury are investigating a massive fire involving two multi-family homes where fire officials say one person has died.
Police tell Eyewitness News that 47-year-old Victor Rivera was the only person home at the time of the fire but crews were not able to reach him.
Waterbury Mayor Neil O'Leary, Assistant Police Chief and a handful of Waterbury Police Officers were first on scene of the fire. They were able to get into the house but could not get up to the third floor.
Rivera lived with his sister Abigail who is a police officer in Watertown.
Rivera also has two bothers, Orlando and Eddie who work for the Waterbury Police Department.
People driving on I-84 in Waterbury this afternoon were able to see the smoke billowing from a distance.
The fire broke out Saturday afternoon at the multi-family home on Sudbury Street.
The fire quickly spread to a neighboring house.
The flames and smoke were so bad fire crews had to attack the fire from above.
Crews on scene tell Eyewitness News that 7 of the 8 fire stations in Waterbury have responded.
Eyewitnesses on scene tell us that three families lived in each house.
Copyright 2013 WFSB (Meredith Corporation). All rights reserved.