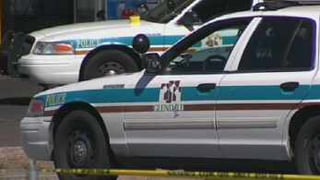 Glendale SWAT officers at hostage scene. (Source: KPHO-TV)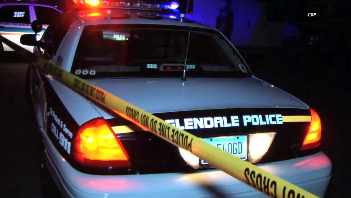 Police at 4444 W. Ocotillo Ave. (Source: KPHO-TV)
GLENDALE, AZ (CBS5) -
A man holding a baby hostage on the balcony of a Glendale apartment threatened to harm the infant during police negotiations, officers said.
Police mobilized SWAT officers to 4444 W. Ocotillo Ave. after the domestic violence call they were investigating late Saturday night escalated into a hostage situation.
Officers arriving at the scene at about 9:55 p.m. said they learned there were weapons inside the apartment, said Glendale police Sgt. Jay O'Neil.
Police said they wanted to make sure the 26-year-old man did not return inside the apartment with the baby in tow.
SWAT officers were able to take the man into custody without injuring the baby. The negotiations lasted about an hour and a half.
No one was injured.
The suspect's name was not released.
Copyright 2013 CBS 5 (KPHO Broadcasting Corporation). All rights reserved.