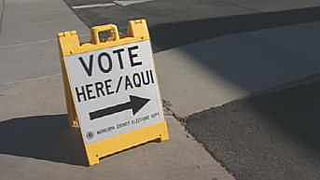 PHOENIX (AP) -
A new Arizona law makes it easier for elected officials to pursue another office without having to give up their title.
Gov. Jan Brewer signed into law Tuesday the overhaul of the state's "Resign to Run" law.
Current law requires most officials to resign their seat once they make a formal announcement that they're running or when they file official paperwork with the Secretary of State.
Under House Bill 2157, officials only have to resign once they file to run.
The "Resign to Run" law was created to ensure elected officials focus on their duties instead of their ambitions. Democrats say the overhaul violates the intent of the law.
The Arizona Senate passed the bill in a 20-10 vote. The House approved the bill in a 40-19 vote.
Copyright 2013 Associated Press. All rights reserved.