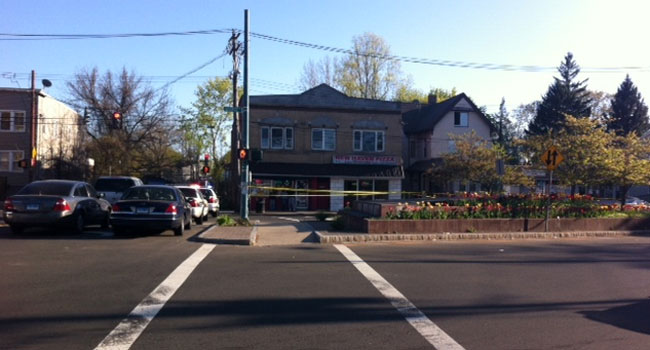 Police still remain in the area of Norton Street.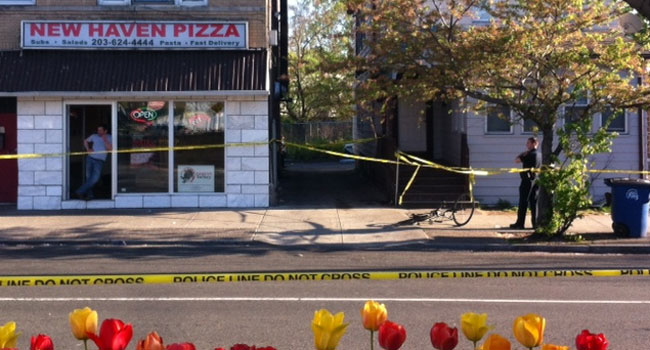 Much activity focused on this alleyway. Police not letting us get too close or reach out to witnesses at pizzeria.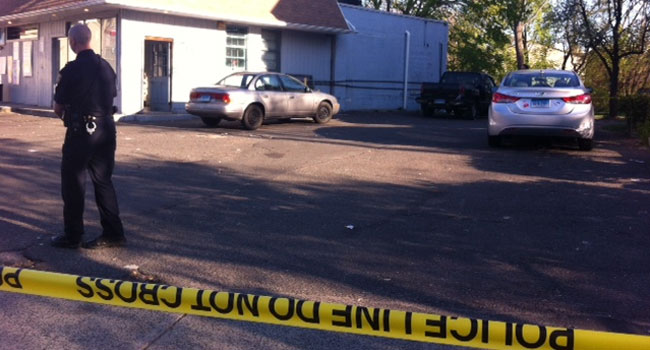 Police investigation extends several streets back. Officers positioned at several locations.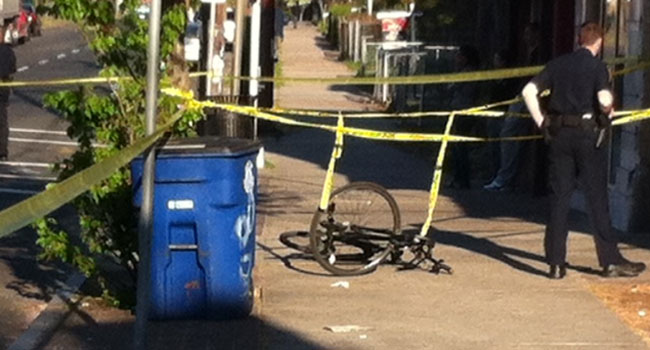 This is what we believe to be the bike suspect fled upon. It was ditched at this location before the suspect went into a nearby apartment.