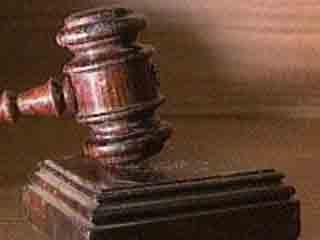 NEW HAVEN, CT (AP) -
A Newtown man has been sentenced to more than 23 years in prison for producing and trading child pornography.
Federal prosecutors say 29-year-old Edward Wilson took photographs and video as he abused a 4-year-old girl in 2011 and 2012. He also traded hundreds of images and videos of child pornography.
Wilson pleaded guilty to production of child pornography in February and was sentenced Wednesday in federal court in Hartford.
He has been in state custody since he was arrested in April 2012. State charges against him are still pending.
Connecticut's top federal prosecutor, David Fein, said his office his committed to using the full weight of child exploitation laws to prosecute offenders.
Copyright 2013 The Associated Press. All rights reserved. This material may not be published, broadcast, rewritten or redistributed.