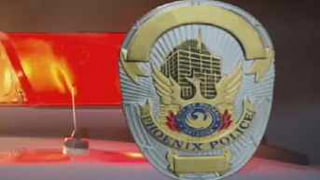 CBS 5
PHOENIX (AP) -
A crime sweep in central Phoenix has resulted in 180 arrests along with the seizure of 18 guns, $830,000 in cash and nearly 1,000 pounds of drugs.
Phoenix police released the results of "Operation High Tide" on Wednesday.
The department's special units such as vice partnered with five other state and county agencies in the sweep.
The 42-hour operation kicked off April 19.
More than 100 law enforcement personnel were out on the street at any given time.
The Arizona Department of Public Safety and the Maricopa County Sheriff's Office were among the agencies to participate.
Police say another operation is expected sometime later this year in Phoenix.
Copyright 2013 Associated Press. All rights reserved