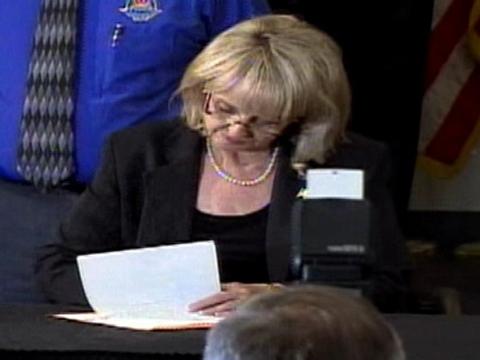 PHOENIX (AP) -
Arizona Gov. Jan Brewer has signed a bill that overhauls a state law requiring schools to report all child abuse or injuries.
The new law says schools don't have to report incidents involving playground injuries and elementary school students if the child's legal guardian is informed of the incident and the school maintains a written record. The measure also allows a school to expunge some reports from a student's permanent file.
The bill was designed to limit unnecessary reporting to law enforcement or Child Protective Services.
Brewer signed Senate Bill 1291 late Thursday and advised school officials to always err on the side of caution when considering whether or not to report an injury.
The bill received unanimous support in the GOP-led Legislature.
Copyright 2013 Associated Press. All rights reserved.