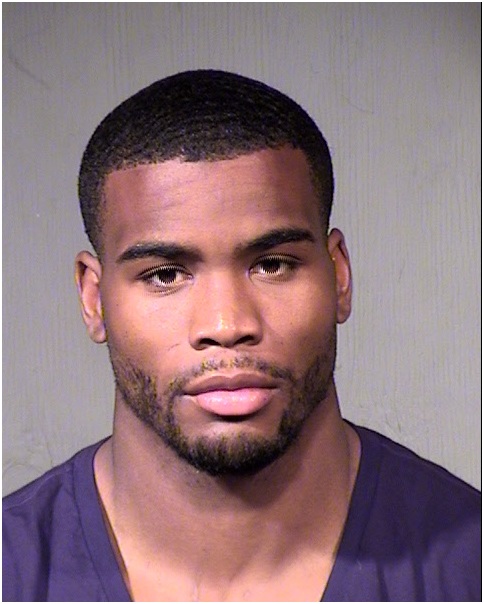 Cardinals linebacker Daryl Washington (Source: Phoenix Police Department)
PHOENIX (CBS5) -
An Arizona Cardinals player accused of beating his ex-girlfriend is out of jail on bond.
Cardinals linebacker Daryl Washington surrendered to police Friday morning.
After only a few hours in custody, Washington was able to post the $4,200 bond. He got special permission to leave for Texas over the weekend for another daughter's birthday party. He's supposed to be back on Monday.
Police say on Wednesday, Washington went to his ex-girlfriend's house to see their 5-month-old daughter. Court paperwork says they got into a fight and Washington allegedly grabbed his ex's neck and choked her near her apartment. Police say they got into a second fight in the parking lot, where she was pushed to the ground and broke her collarbone. CBS 5 went to the victim's apartment but she told us through the door she couldn't talk to the media.
"What I understand is with Mr. Washington and the victim, they had some altercations in the past, but failed to report those to police," said Phoenix police Sgt. Steve Martos.
Court paperwork says the victim also threw a plastic plant at Washington, but missed. Martos says it's possible that charges could be filed against her too.
Washington is charged with two counts of aggravated assault.
CBS 5 reached out to the Cardinals but they had no comment.
Copyright2013 CBS 5 (KPHO Broadcasting Corporation). All rights reserved.