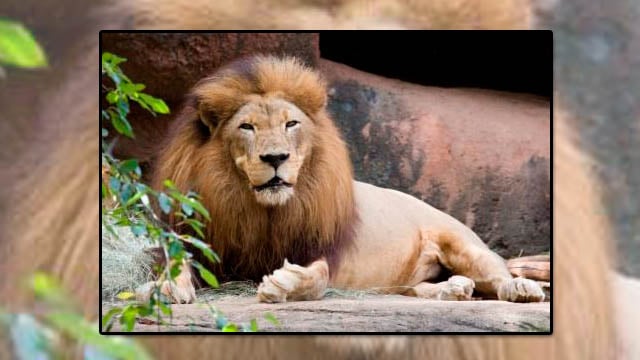 Courtesy: Zoo Atlanta
ATLANTA (CBS46) -
North America's oldest pedigreed male African lion passed away Monday at Zoo Atlanta.
Farasi, 22, was a resident of Zoo Atlanta for nearly 13 years.
Zoo Atlanta veterinary teams made the difficult decision to euthanize Farasi once it became apparent that age-related complications were compromising his quality of life.
"Farasi was a very special member of the Zoo Atlanta family. We're all saddened by his loss, but we're fortunate to have shared just a portion of his long and colorful life," said Dwight Lawson, PhD, Deputy Director. "The fact that he lived to such an advanced age is certainly a testament to him, but it's also a tribute to the animal care professionals who provided him with outstanding care and enrichment during his years with us."
Farasi was born on September 9, 1990, in South Africa's Kruger National Park.
His trademark roar, which guests often mistook for a recording, frequently echoed in the park and in the surrounding Grant Park community.
As is the case with all animal deaths, a necropsy will be performed.
Copyright 2013 WGCL-TV (Meredith Corporation). All rights reserved.