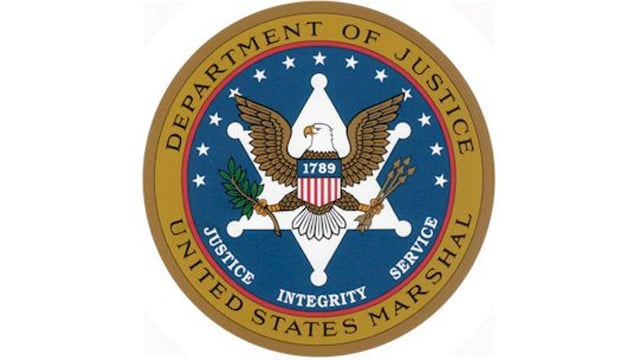 PHOENIX (CBS5) -
The U.S. Marshals Service on Tuesday finished a three-year nationwide sweep that targeted what they called the "most dangerous noncompliant sex offenders," arresting 345 people who failed to register with state authorities.
Marshals worked with state and local officials to identify certain fugitives based on their danger to the public and prior sex offenses, according to a USMS news release.
Among those arrested in Arizona during Operation Guardian were:
Kenneth Ramon Price, arrested May 24, 2011. Price was convicted of attempted child molestation and sexual abuse against a child. Price was sentenced to lifetime probation. While on probation, Price again sexually abused a child. Price then fled the country to avoid prosecution. U.S. Marshals, in cooperation with the Department of Homeland Security, located Price in the Philippines. Price was subsequently deported.
Richard Jaco, arrested Aug. 2, 2010. Jaco had previously been convicted of public sexual indecency, exposing himself in a public park while watching young boys play soccer. Years later, Jaco was convicted of sexual abuse and child molestation, raping his girlfriend's 5-year-old daughter; he was sentenced to 2 1/2 years in prison and lifetime probation. Jaco violated his probation and absconded.
James Hodge on Sept. 11, 2010. He was arrested in 1994 for aggravated assault, kidnapping and sexual assault. Specifically, Hodge and his co-defendants beat an 18-year-old girl at a party. Hodge then informed the victim the beatings would stop if she had sex with him. The victim refused and Hodge told his codefendants to continue to hit the victim. The victim finally agreed to have sex with Hodge in order to stop the beatings. Hodge was later convicted of sexual abuse. Hodge was released on parole, and absconded supervision.
Peter Dane, arrested Dec. 10, 2010. Dane was convicted in 2005 of furnishing pornography to a minor, child molestation and possession of dangerous drugs, and was sentenced to two years in prison and lifetime probation. In that offense, Dane molested a 4-year-old girl by sexually assaulting her after making her watch a pornographic video. He released from the Arizona Department of Corrections in March 2007 but never reported to his county probation officer or registered as a sex offender.
Copyright 2013 CBS 5 (KPHO Broadcasting Corporation). All rights reserved.