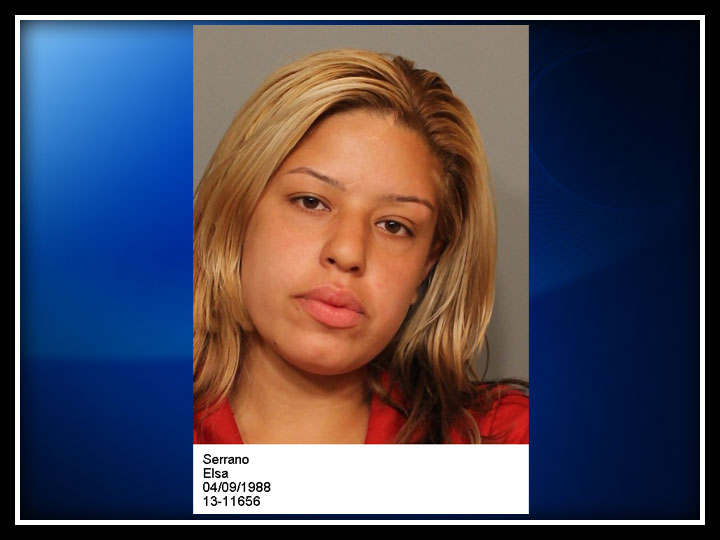 The following photo of Elsa Serrano was provided by the East Hartford Police Department.
EAST HARTFORD, CT (WFSB) -
An East Hartford woman is locked up after a double stabbing early Tuesday morning.
25-year-old Elsa Serrano was arrested after police got called to her apartment on Park Avenue.
There they found Serrano's boyfriend and her female roommate with stab wounds.
Investigators believe Serrano got in an argument with her boyfriend, stabbed him with a steak knife, and her roommate was stabbed when she tried breaking up the fight.
Both stabbing victims are expected to survive.
Serrano was charged with two counts of first-degree assault as well as second-degree assault, risk of injury to a minor and disorderly conduct.
She was arraigned at Hartford Superior Court on Tuesday.

Copyright 2013 WFSB (Meredith Corporation). All rights reserved.