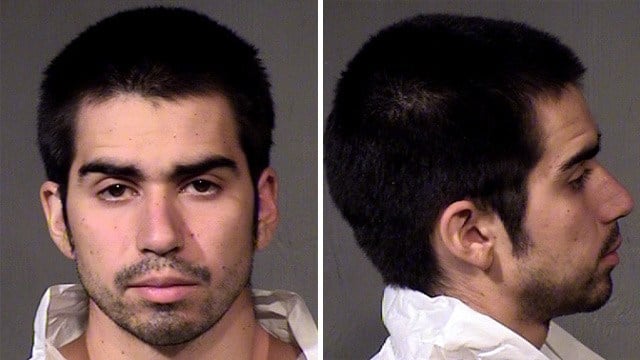 Luis Soltero, 23, was convicted of killing his girlfriend, Rebecca Kasper, an Arizona State University student.
PHOENIX (CBS5) -
A man has been sentenced to 30 years in prison for the beating death of his girlfriend, an Arizona State University student from Minnesota.
Maricopa County prosecutors said Luis Soltero, 23, was given a 25-year prison term for second-degree murder Friday plus a consecutive five-year sentence for kidnapping.
He will be on lifetime probation after prison.
In April 2013, 19-year-old Rebecca Kasper's body was found in the bathtub of her Tempe apartment wrapped in a yoga mat and blanket, her head covered with a plastic bag and her face beaten beyond recognition, police said.
Kasper's body was already in a state of decomposition and was sprinkled with coffee grounds and baking soda when it was found, according to court documents. Her wrists were handcuffed and her ankles bound by clear plastic tape.
A dumbbell covered in blood was found near the bathtub and blood was splattered on the walls and floor of the bathroom, according to the documents.
Police said the couple recently broke up and that officers found a note believed to be written by Soltero on the plusses and minuses of breaking up with Kasper and another note wedged in a door confessing to the killing.
Kasper was a junior at ASU majoring in marketing.
Copyright 2014 CBS 5 (KPHO Broadcasting Corporation). All rights reserved.