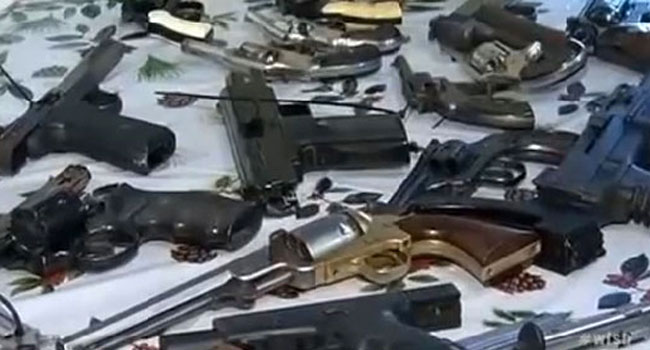 ENFIELD, CT (WFSB) -
Two Republican members of Enfield's Board of Education are planning to open a gun store.
The Journal Inquirer of Manchester reports board members Tom Sirard and Kevin Fealy along with a third man, Michael Brennan, plan to open the store, called "A Call to Arms" on Memorial Day weekend.
Sirard told the newspaper he understands the timing appears awkward, coming five months after the fatal shootings at the Sandy Hook Elementary school in Newtown, but says the decision had nothing to do with that tragedy. He says plans for the store have been in the works for two years.
He says the store will sell handguns, long guns, ammunition, and accessories and will have a section dedicated to products made in the U.S. It will not include a range.
Information from: Journal Inquirer, http://www.journalinquirer.com
Copyright 2013 The Associated Press. All rights reserved. This material may not be published, broadcast, rewritten or redistributed.