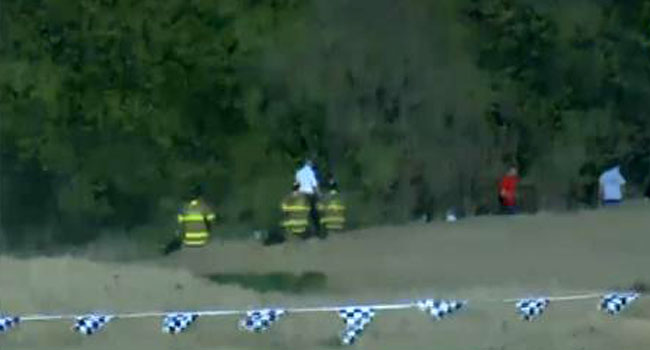 ROCKY HILL, CT (WFSB) -
A motorcycle rider died after a crash at the Connecticut River Motocross in Rocky Hill Tuesday night.
Emergency crews were called to the area of North Meadows Road around 7 p.m. where the victim, who was later identified as 53-year-old David M. Kirychuc, of Plantsville, was pulled from an irrigation pond near a track.
Kirychuc was taken by medical helicopter to Hartford Hospital where he later died from his injuries.
The crash is being investigated by the Mid-State traffic accident unity and Rocky Hill police.
Crews recovered the motorcycle from the irrigation pond.
Anyone with any information about the incident is asked to call the Rocky Hill Police Department at 860-258-7640.
Copyright 2013 WFSB (Meredith Corporation). All rights reserved.