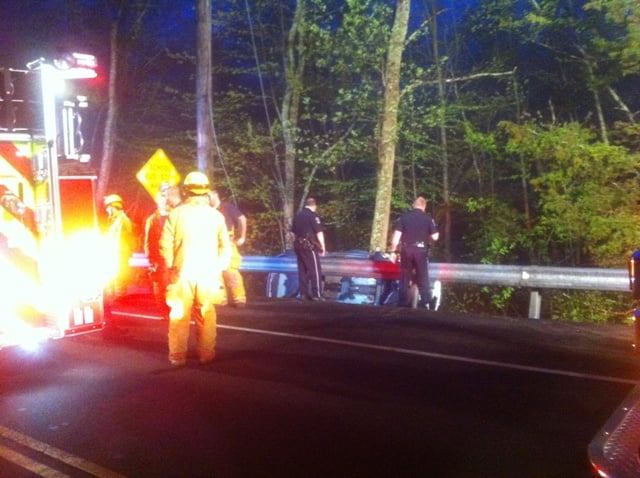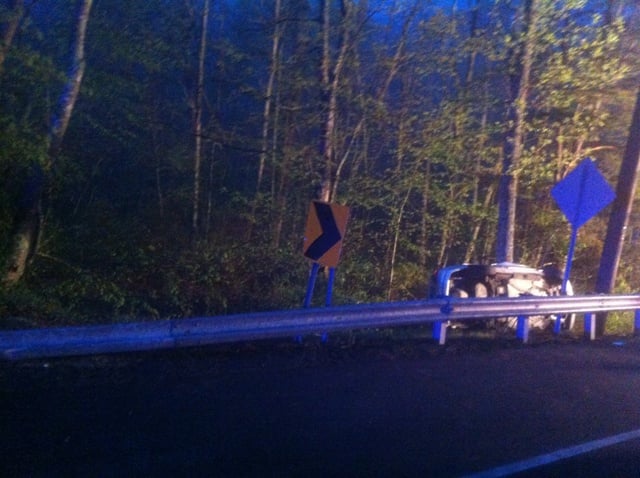 OLD LYME, CT (WFSB) -
Old Lyme police said a man was killed in an early-morning crash Thursday morning.
Police said David Boroquez, 49, of Lyme, was driving south on Boston Post Road near Four Mile Road when, for unknown reasons, the vehicle veered across the northbound lane and crashed into the woods.
The vehicle then rolled over onto its side and landed against a tree.
Boroquez was brought to Yale-New Haven Hospital where he later died from his injuries.
Officials said a passer-by reported the crash around 5 a.m., but there is no word just how long it was before the victim was found.
Officials said it appears the vehicle was launched into the woods when it caught a section of the guardrail that rises up out of the ground.
The crash remains under investigation.

Copyright 2013 WFSB (Meredith Corporation). All rights reserved.