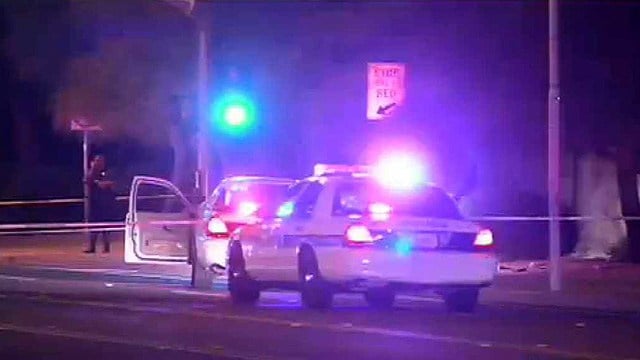 A Chandler police officer shot and wounded a man police say fired on the officer Wednesday night.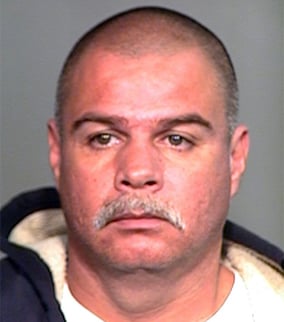 Steven Hernandez of Guadalupe, as seen in a 2010 booking photo. (Source: Chandler Police Department)
CHANDLER, AZ (CBS5) -
A man who fired at a Chandler police officer has been found guilty of attempted murder and aggravated assault.
Steven Ramirez Hernandez, 51, was convicted of two counts of attempted second-degree murder and aggravated assault, three counts of disorderly conduct with a firearm, two counts of endangerment and one count of misconduct involving weapons for having a gun as a prohibited possessor, according to the Maricopa County Attorney's Office. The jury also found aggravating circumstances of the crime following a two-week trial.
On May 8, 2013, Steven Hernandez went to the Chandler Regional Hospital armed with a 9mm semi-automatic handgun and got into a confrontation with his daughter's boyfriend in the Special Care area of the hospital nursery, according to MCAO. Hernandez got out the gun and told his daughter's boyfriend to leave. Hospital security officers and the Chandler Police Department were called to assist.
Chandler Police Officer Ben Pitts and a civilian observing him responded to the call and Pitts saw a man matching the suspect's description walking along Frye Road between Alma School and Dobson roads and stopped to contact the man, Favazzo said.
Hernandez fired at the officer, who fired back, wounding the man in the arm, Favazzo said.
The officer was not hurt, Favazzo said.
Hernandez is scheduled to be sentenced on June 24. He could face as many as 99 years in prison.
Copyright 2014 CBS 5 (KPHO Broadcasting Corporation). All rights reserved.