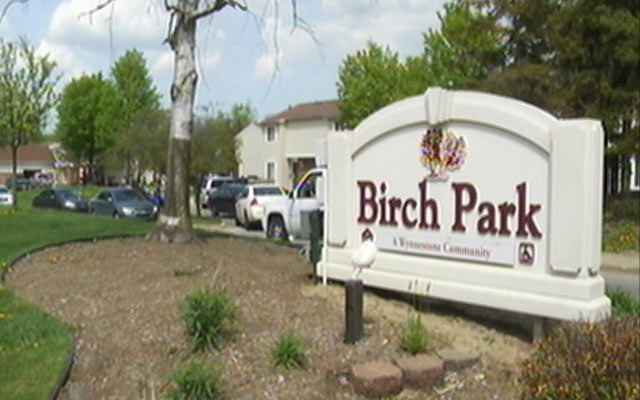 Police cars are visible behind the Birch Park sign.
SAGINAW, MI (WNEM) -
Saginaw Police were called to the scene of a shooting in the Birch Park Drive area where a person was hit by at least one bullet.
Birch Park Drive is not far from the former Saginaw Fairgrounds.
Saginaw County 911 confirms the shooting happened just before 3 p.m. and one person was shot in the stomach. A witness at the scene said that person drove himself to an area hospital for treatment.
Police do have a suspect in custody in the shooting. The identity of that suspect or what they are being charged with is not known at this time. That suspect is lodged in the Saginaw County jail.
The victim's name has not been released. The victim's condition is not known.
Authorities were seen clearing the area around 3:30 p.m. No further information has been released. WNEM.com will update this story as details become available.
Copyright 2013 WNEM (Meredith Corporation). All rights reserved.