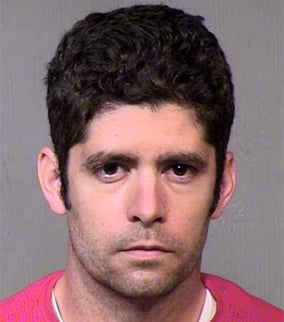 Brandon Renner (Source: Maricopa County Sheriff's Office)
PHOENIX (CBS5) -
A Valley nurse was sentenced Thursday to two years of supervised probation in a narcotics theft case.
Brandon Renner was arrested in October 2012 and accused of stealing almost 350 doses of narcotics for his personal use from Mountain Vista Medical Center's dispensing units.
He pleaded guilty to acquisition or administration of narcotic drugs and possession of drugs paraphernalia.
Prosecutors said Renner took 349 doses of morphine, fentanyl, Dilaudid, Ativan and Demerol. Renner used his bio-metric and hospital ID card to obtain the drugs.
The hospital administration discovered the missing narcotics while performing an unrelated audit.
Mesa police arrested Renner after police found 41 half-empty vials of narcotics, used and unused syringes and drug related items in his lunch box.
Copyright 2013 CBS 5 (KPHO Broadcasting Corporation). All rights reserved.