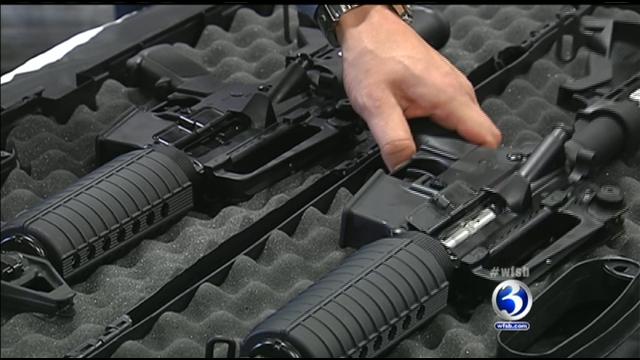 NEW BRITAIN, CT (WFSB) -
A gun maker in New Britain unveiled a new prototype of the rifle used in the Newtown shooting.
Stag Arms said the .22 long rifle will have lower firepower than the traditional AR-15 and will be legal under the state's strict new gun laws.
This rifle will fire a .22 caliber long rifle round, which is lower firepower than the traditional AR-15.
Officials told Eyewitness News that the gun will not hurt the company's production because it uses a lot of the same parts as the AR-15 that is now illegal in our state.
"What this will do is allow us to keep the jobs we have and support the local vendors and the dealers in Connecticut," said Stag Arms owner Mark Malkowski.

The Department of Emergency Services and Public Protection still has to approve the weapon.
Stag Arms estimates that it could start producing the model in a few weeks.
Copyright 2013 WFSB (Meredith Corporation). All rights reserved.