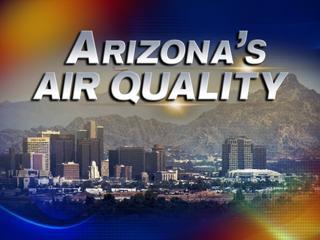 PHOENIX (AP) -
Environmental regulators have issued an ozone health watch Friday in metro Phoenix as the area's pollution levels may approach the federal health standard for air quality.
Officials say people who are unusually sensitive to air quality should consider limiting their time outdoors, because ozone can irritate the lungs and aggravate existing health conditions such as asthma.
Authorities recommend that people avoid waiting in their cars at drive-thru restaurants, unplug electronic devices that aren't being used, unplug unused appliances and fuel their cars after dark or during cooler evening hours.
Copyright 2013 Associated Press. All rights reserved.