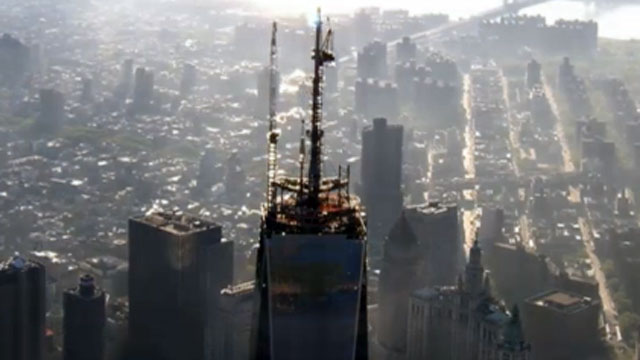 NEW YORK (AP) -
Workers lifted the final sections of the silver spire atop One World Trade Center, which brought the iconic New York City structure to its full, symbolic height of 1,776 feet.
The installation was done Friday morning.
Pieces of the spire were transported to the roof of the building last week. It weighs 758 tons.
The 408-foot spire will serve as a world-class broadcast antenna. An LED-powered light emanating from it will be seen from miles away.
The new tower is at the northwest corner of the World Trade Center site, which is well on its way to reconstruction with the 72-story Four World Trade Center and other buildings.
Copyright 2013 The Associated Press. All rights reserved