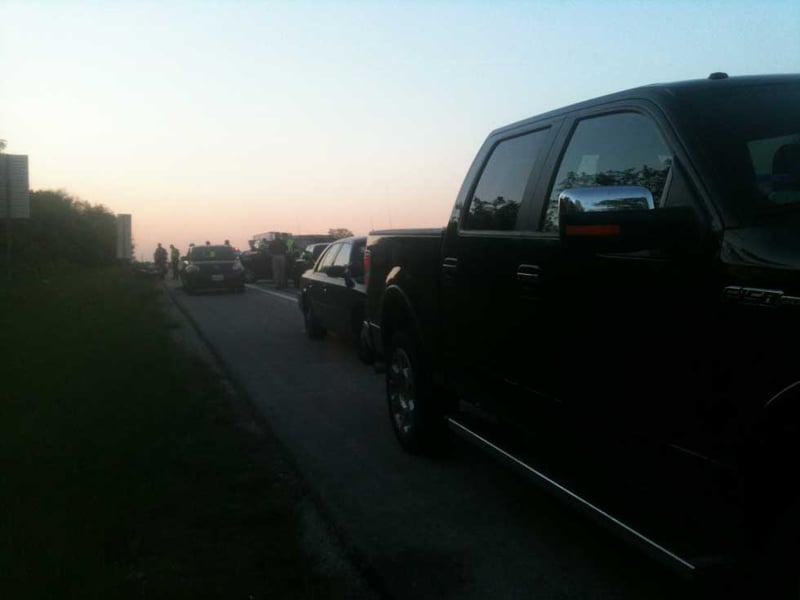 KANSAS CITY, MO (KCTV) -
A deadly motorcycle wreck in the Northland Friday night also injured the rider's son.
Police said the injured boy is about 10. He's was taken to Children's Mercy Hospital, they say, with his mother, who is now a widow. The tragedy happened when a father and son motorcycle ride was interrupted by a deer.
Police said the victim is 41-year-old Anthony B. Dunster. He and his son were on a motorcycle, headed south on Interstate 435 around sunset, with a Scion just in front of them when a deer jumped out in front of the car.
The accident happened just west of Liberty, MO, near the Northeast 96th Street exit just before 7 p.m.
The Scion's driver hit the brakes and avoided the deer, but the driver of the Harley cruiser couldn't get stopped as quickly, causing a rear-end collision.
"You do the best job you can to pay attention to what's going on, but it can be hard to anticipate. Deer can come out of just about anywhere around you," said Sgt. Bill Mahoney with the Kansas City Police Department.
Police said the boy was last reported to be in stable condition.
Copyright 2013 KCTV (Meredith Corp.) All rights reserved.