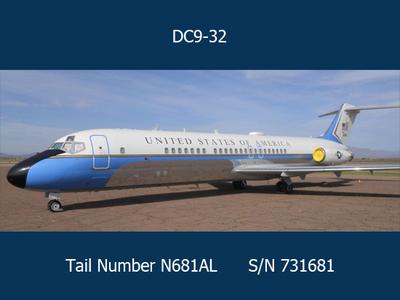 (Source: gsaauctions.gov)
MESA, AZ (AP) -
An airplane that was once part of the presidential fleet is going on the auction block.
The U.S. General Services Administration says the DC-9 was part of the Air Force Two fleet and at one point may have served as Air Force One, the plane reserved for the president's use.
The plane is currently being stored at the Phoenix-Mesa Gateway Airport.
While it still has the white and blue paint scheme, there is no presidential seal on the side.
The auction begins Wednesday. The starting bid will be $50,000.
Federal officials say serious buyers can schedule appointments to inspect the plane.
Click here to learn more and/or bid.
Copyright 2013 Associated Press. All rights reserved.