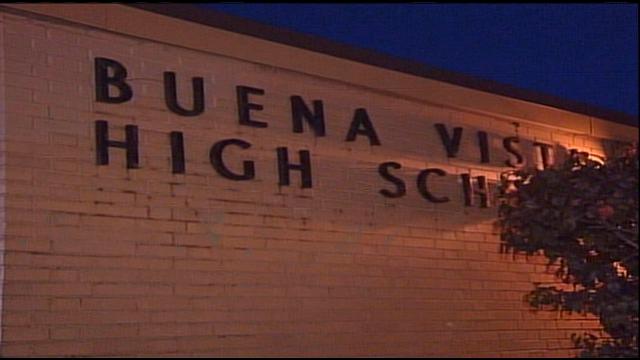 BUENA VISTA TOWNSHIP, MI (WNEM) -
Buena Vista High School alumni are coming together in the face of the district's financial crisis. They want to make sure the Class of 2013 has a memorable end to their school year.
On Monday May 6, the Buena Vista School District laid off most staff and canceled classes indefinitely. Shortly after the decision alumni started brainstorming ways to help.

"We want to make graduation memorable and fun because these kids have been through enough," Barb Amon, class of 1965 said.

Alumni are collecting donations for the upcoming graduation ceremony and prom. Check or money orders can be sent to administration building at 705 N. Towerline Rd., Saginaw, MI, 48601. Make sure to write 'Class of 2013.' All donations will be collected in a separate account.
"We just want to help. Once you're a BV Knight, you're always a BV Knight," said Barb Amon.
Alumni are also encouraged to attend the graduation on June 4th because they are worried it might be the last one.

Copyright 2013 WNEM (Meredith Corporation). All rights reserved.