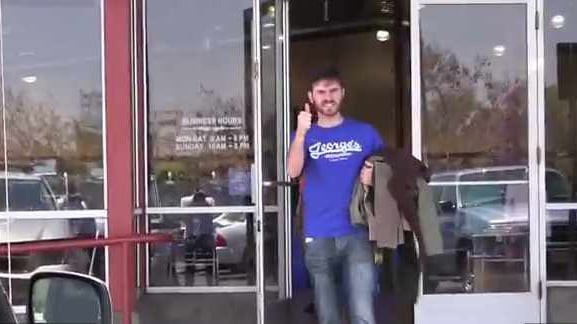 A Los Angeles filmmaker offended by comments from Abercrombie & Fitch CEO Mike Jeffries, who said he prefers kids who aren't "so cool" or plus-size women to refrain from wearing his company's clothes, has decided to help re-brand the clothier with a unique campaign.
Greg Karber cruises Southern California thrift shops for Abercrombie & Fitch-branded clothing, buys the clothing and then turns around and gives them to the homeless on Skid Row in Los Angeles.
After experiencing some difficulty locating the brand, he finally asked a clerk where he could find a certain section, referred to by a less-than-flattering term, that might have the clothing.
Check out this YouTube video to see his unique, funny and certainly creative way to "readjust" the brand.
Copyright 2013 CBS 5 (KPHO Broadcasting Corporation). All rights reserved.