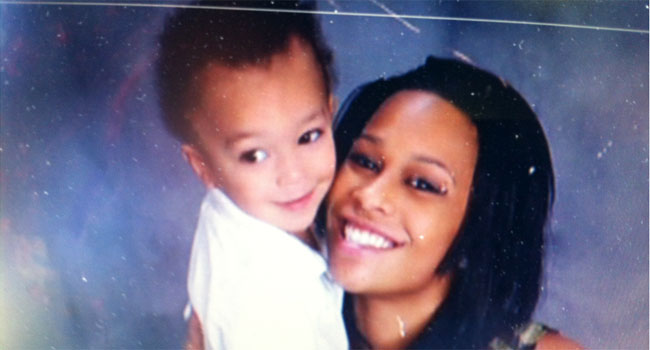 Erica Parmlee holds Corey Gordon Jr., who was critically injured in a hit-and-run crash in Bridgeport on April 30.
BRIDGEPORT, CT (WFSB) -
A fundraiser will be held this weekend to help the family of a 2-year-old boy, who was critically injured in a hit-and-run crash in Bridgeport.
Police said Erica Parmlee parked her vehicle and had her two children including 2-year-old Corey Gordon Jr. with her in the 600 block of Capitol Avenue on the night of April 30.
Parmlee was holding Corey's hand as she was trying to get her other child out of the car, when suddenly Corey was hit by a car and the motor vehicle never stopped.
Corey suffered serious head trauma and was rushed to a Bridgeport hospital before being airlifted to Yale-New Haven Hospital. He remains in the intensive care unit at Yale-New Haven Hospital and continues to undergo serious procedures, according to police.
His family needs help paying for the trips to the hospital as well as other expenses, police said.
The public has been invited to a fundraiser called Cookies for Corey, which is being hosted by local business owner Robin Gilmore, on Saturday at the Arcade Mall from noon to 5 p.m. All cookies purchased will support Corey's recovery.

Anyone with any information about the hit-and-run crash is asked to call the Bridgeport Police Department at 203-576-8126 or text information to CRIMES (274637) then TIP717 in the body of the text message. All calls will remain anonymous.
Copyright 2013 WFSB (Meredith Corporation). All rights reserved.