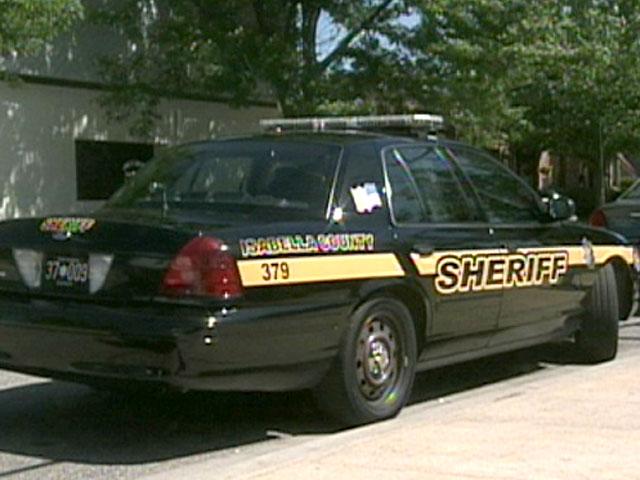 ISABELLA COUNTY, MI (WNEM) -
There were some scary moments for an Isabella County family over the weekend after they were the victims of a home invasion.
Isabella County Sheriff's officials say a 30-year-old man kicked in the door of a Gilmore Township home around 4:30 a.m. Saturday.
Authorities said they believe the Lake man got into an auto accident and then broke in to the house.
The owner locked herself in the bathroom along with her daughter and niece and called 911.
When deputies approached the home they found a car in the ditch.
Inside the home they found the suspect curled up on the floor. The man was taken into police custody and authorities said alcohol was a contributing factor in the incident. The Isabella County Sheriff's Department says the case remains under investigation.
Copyright 2013 WNEM (Meredith Corporation). All rights reserved.