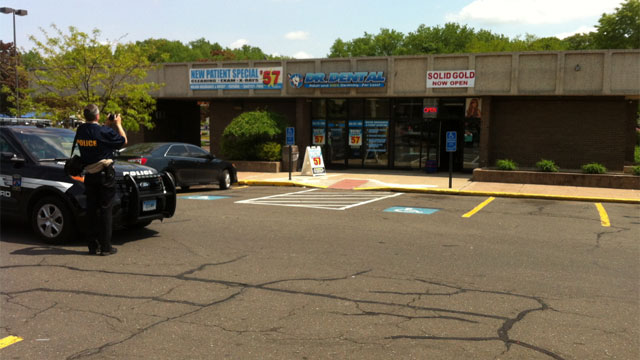 WEST HARTFORD, CT (WFSB) -
The West Hartford Police Department is investigating a robbery at Solid Gold on Monday afternoon.
The two masked men armed with handguns entered and exited the Kane Street location around 2 p.m. within one minute, police said.
The men hopped the counter and took jewelry hanging on a back wall, police said.
It is unclear exactly what was taken from the store.

There were four employees and a customer in the store at the time of the robbery, however no one was injured.
The suspects fled in a silver motor vehicle, possibly a Nissan with tinted windows and a dealer plate.

Solid Gold was robbed by four men at gunpoint on March 30. The suspects were arrested a few days later. No one was injured during the robbery, but several gold chains were taken.

No arrests have been made in the robbery. Police did not have any descriptions of the suspects at this time.

Anyone with any information about the robbery is asked to call the West Hartford Police Department at 860-523-5203.
Copyright 2013 WFSB (Meredith Corporation). All rights reserved.